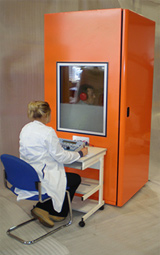 System – MAICO MI 24
Sound Booth – Industrial Acoustics 400
We do not supply hearing aids therefore we have no sales agenda !
Should you have a hearing problem we will advise you of the nature and extent of the problem. Fully informed you are in a stronger position to obtain a hearing aid(s) from your preferred supplier or you can be referred in a more comprehensive way to the HSE Community Audiologist.
Cost €50
We also provide audiology screening for industry which can be conducted on site to assist in compliance with Health & Safety regulations.
Cost €POA
To make an appointment telephone Whitemill Medical Centre on 053 914 0000 or complete the on-line Contact Form